Hi, I'm Whit Johnson founder and lead consultant at JCN. That's me holding my original 1984 Macintosh™ users manual in one hand and an iPad™ in the other. It has been an amazing three and a half decades working with Apple® technologies and my exceptional clients:
Before I end up forgetting, I want to say thank you for everything that you've done for me… I know that many times, you went out of your way to help me and it didn't go unnoticed.
– Sincerely, Ronald J. Baril, Sr.
…other kind words:
Whit was a pleasure to work with on my new network setup. I have a small architectural practice and finally needed to replace my (can you believe it 9 year old system) He was patient with me, listened to my rantings about what didn't work and was able to get me set up with minimal down time to my business. He was on time and his follow up was appreciated. Call him! He is my Mac adviser as long as he's around.
– Ron Peters, Historic Streetscapes, PLLC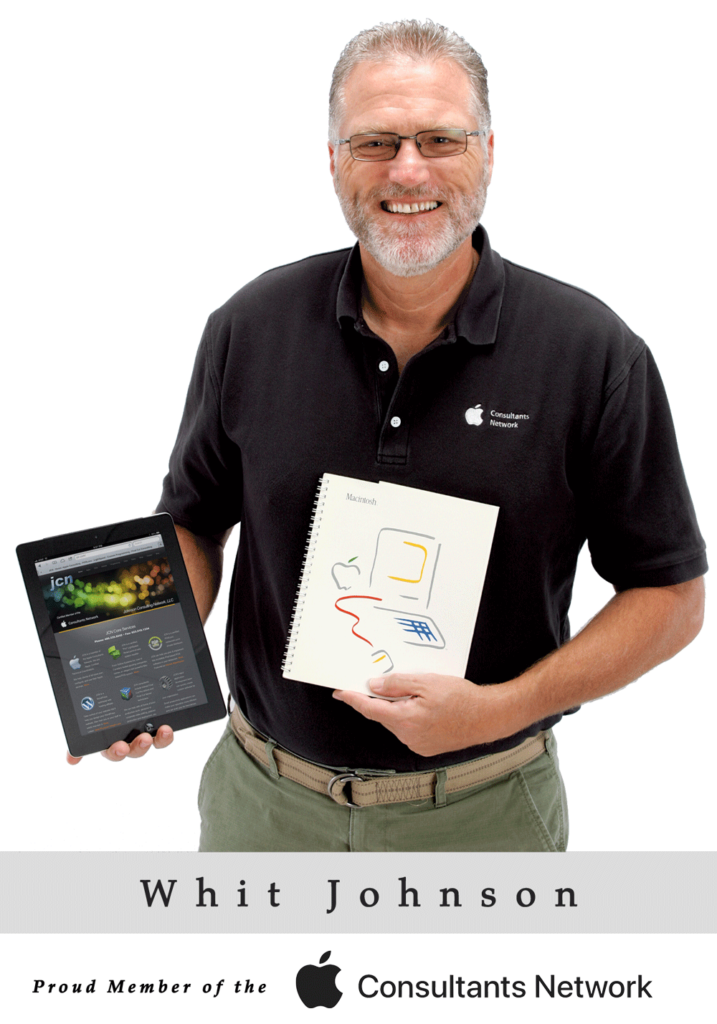 Additional Skills
WordPress Webmaster
PHP Programmer
Podcast Producer
Final Cut Pro Video Editor
Zoom Coordinator
FAA Certified Drone Operator (HighGround Images)